Dr. David Roy
Faculty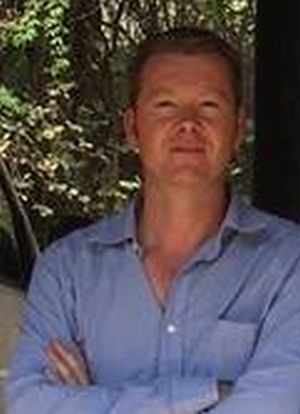 Interim Director
Professor
Geography, Environment, and Spatial Sciences
BIOGRAPHY
David Roy is the Interim Director of the Center for Global Change and Earth Observations. He has a Ph.D. from the Department of Geography, Cambridge University U.K. (1994), an M.Sc. degree in Remote Sensing and Image Processing from the Department of Meteorology, University of Edinburgh (1988), and a B.Sc. degree in Geophysics from the Department of Environmental Science, University of Lancaster (1987). In Europe, he held post-doctoral research fellowships at the Natural Environment Research Council Unit for Thematic Information Systems, University of Reading, U.K., and at the Space Applications Institute, Joint Research Centre of the European Commission, Ispra, Italy.

He moved to the U.S. in 1998 to join the Department of Geographical Sciences, University of Maryland (where he remains an Adjunct Professor) and led the Moderate Resolution Imaging Spectroradiometer (MODIS) Land Data Operational Product Evaluation group at NASA's Goddard Space Flight Center for eight years. He was then a professor (and remains an Adjunct Professor) in the Geospatial Sciences Center of Excellence, South Dakota State University for thirteen years.
---
RESEARCH INTERESTS
David Roy is co-lead of the USGS NASA Landsat Science team, a member of the NASA Land-Cover/Land-Use Change Science Team, and co-chair of the GOFC-GOLD Fire Implementation team. He is a former member of the NASA MODIS and the Suomi National Polar-orbiting Partnership (NPP) Land Science Teams. His research interests include the development of remote sensing and advanced computing methods to integrate/fuse satellite sensor data to map and characterize terrestrial global change, big satellite data processing, and the causes and consequences of land cover and land use change.
---
CURRENT PROJECTS
https://sites.google.com/view/msu-roy-lab/home
---